Oneonta High School Redskin Band
Founded in 1941, the 2022-2023 school year marks the 82nd edition of the Redskin Band. We are proud to be the largest student organization at Oneonta City Schools.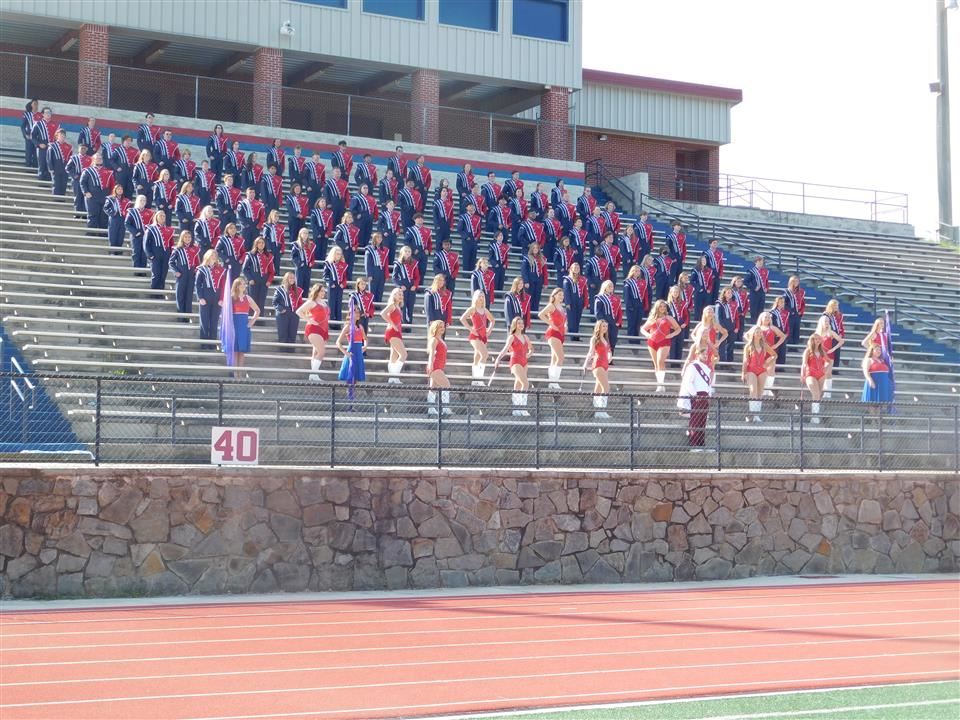 The OHS Redskin Band performed in the Macy's Christmas Parade at Universal Studios in Orlando, Florida, on November 20. y
Phone:
Email:
Degrees and Certifications:
David Bearden

Mr. Bearden is beginning his 42nd and final year as a high school band director. This year marks his 30th year as the leader of the OHS Redskin Band. He is a 1977 graduate of Albertville High School, and received a B. S. degree in Music Education from the University of Alabama in 1981. While at Alabama, he was a member of the "Million Dollar" Band, symphonic, concert and basketball pep bands, and served as a member of the University's band staff. He has done graduate work in music at Jacksonville State University, and received a master's degree in school administration from the University of Alabama in 2000. Mr. Bearden has served as a minister of music and youth pastor at several churches in north Alabama, and is in his 6th year as minister of music at Creek Path Baptist Church in Guntersville. He retired from full time teaching in 2019, but continues to teach the high school & marching bands.

Mr. Bearden served on the Alabama Bandmaster's Association Board of Directors, and served as chairman of District II of the ABA. Other professional affiliations include the Alabama Music Educator's Association, National Association for Music Education, Oneonta Education Association (president, 2001-2002), Alabama Education Association, National Education Association, American Association of School Administrators, and the National Band Association. In 2015 & 2020, he was presented the Leadership Service Award at the Alabama Music Educator's Association State Conference in Montgomery. In his spare time, he enjoys building projects, and performs throughout the country as a magician. He is a member of the International Fellowship of Christian Magicians.

He and his wife Kathy are the owners of Blount Awards & Engraving in Oneonta, and the proud parents of sons Ross, a graduate of the University of Alabama & history teacher at Thomasville High School; Will, a graduate of Huntingdon College. He works in the District Attorney's Office in Oneonta and attends the Birmingham School of Law; and daughter Reagan, a senior at OHS.

James McDonald is beginning his 2nd year as Assistant Band Director at Oneonta High and Middle School this year and 13th year as an educator. He is a 2010 graduate of Auburn University. He previously taught at Opelika High School, Beauregard High School, and DAR High School. He and wife Brittany have two children, daughter Fiona, who is in kindergarden at OES, and son Kenyon, who is 2 years old.
Redskin Band performs on TV in the Nashville Christmas Parade